Extensions

|

Renovations

|

Newbuilds
At Collyer Construction Ltd we have over ten years experience and the expertise to deliver your vision with skill and efficiency. We work with you to realise your dream, remaining loyal to your ideas whilst guiding you through the process from start to finish, with the minimal possible impact to your existing lifestyle.
We specialise in partnering with discerning homeowners, designers and architects to offer a bespoke service that extends well beyond simply "construction". Our clients are looking for a company they can trust to provide more than just a competitive price. They are looking for a highly personalised and consistent service.
The next level
You rightly expect a unique and individual approach to your project, so we only take on work that we know our highly skilled and diligent craftsmen can add real value to. Be it, a major extension or complete renovation, we want to feel we can take your ideas to the next level.
Because budgets often exceed six-figure sums you also need to feel confident that you are working with a proven, experienced, and totally reliable company that will complete the work with professional efficiency and consummate skill. Not only creating beautiful and functional new space but delivering real value for money while future proofing your lifestyle investment.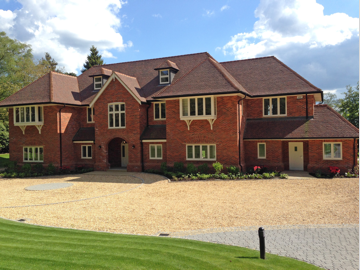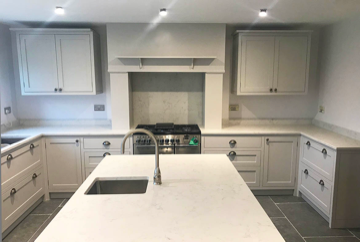 WORKING WITH EXCELLENCE
Our Latest Projects
TESTIMONIALS
What Our Clients Say
Collyer Construction built the residential apartments to a high standard and with the quality finish that we were looking for. Their workmanship could not be faulted, and the development came in on time and within the agreed budget. I would not hesitate to use Collyer Construction again for a similar private development.
Director, Quadrelom
I am so pleased I was recommended Collyer's because that makes all the difference and gives peace of mind in something which is often huge financial cost and can be very daunting.  I am very happy for anyone who wishes to discuss further or visit our property to contact us .
Mr B - Berkshire
Initially I asked Collyer Construction to complete just the shell, this eventually extended to him taking on a larger part of the build and this was all down to the fact how professional , knowledgeable and hardworking I found his staff. The build quality is superb , our house was built in the late 1800 and Chris went to great care to match the bricks which are spot on . Chris is very strict on his attention to detail with his staff and it has to be 100%
Andy
I can say that although my wife will be very relieved to have more space we will genuinely miss the guys as one neighbour said "they are gentleman builders".  With that in mind and the high quality building standard I can really not recommend Collyer construction enough. They are truly exceptional.
Client - Hampshire
Our house is located down a path about 75 metres from the road (there is no vehicle access). I was very mindful how the access issues made it very unappealing however this did not faze Chris, (I have learnt that any hurdle is worked out methodically and without fuss).
Ascot extension part 1
We have had so many comments from neighbours how friendly our builders are, I know since we started a number have approached Chris for quotes. All the guys as mentioned are friendly and all seem very happy to be here, I have not heard one mention our long path or complain, which is amazing considering they have brought our whole 2 story extension down a 75 metre path by hand.
Ascot extension part 2
We are absolutely delighted with our porch and recent experience of chosing Collyer Construction. Great communication from start to finish and a really pleasant team of craftsmen - polite, respectful, proud of their craft and extremely tidy!  We've had lots of positive comments from neighbours and friends. We would definitely recommend the company and look forward to using you again personally.
Client - Long Sutton
Having spoken to friends about their building work it is so rare to have such good service.  It really does make a huge difference to have a company who is on it, organised, efficient and helpful - thank you!
Two storey front and rear extension - Wrecclesham
We're all very pleased with the work by Chris's team and we'll miss the characters - such a good bunch.  It's also been so reassuring having you there.
Farnham - front and rear extension
Your team built my home with the same care and passion as if building their own.
Full internal renovation - Old Basing
The team, quality of workmanship, value for money and Chris were all excellent. I'm an extremely happy client who will sing your praises to everyone.
Period property extension and renovation - Mrs S
Just wanted to say that the job that your team have done is absolutely fantastic. Such a quality job - its so good. Thank you very much - pass on the feedback.
External Works to large property in Hampshire
Chris and all the team have been truly fantastic, thankyou!
Mr C - Arborfield
The quality of all aspects of the renovation was top quality. From initial strip out of the house, roof, carpentry, painting, plumbing and decoration every element was of the highest quality. In life you 'get what you pay for' Collyer aren't the cheapest but the value for money was excellent.
House Renovation - Old Basing
The team were incredibly friendly, approachable, considerate and knowledgeable and we're very happy with the end result. We wouldn't hesitate to use them again and would certainly recommend them to others.
Mr U - Wrecclesham
Extremely professional and friendly construction company. We had a great experience with CCL who did a house renovation for us. Communication, build quality, billing process and the quality of tradespeople were all excellent.
Mr K B - Reading
From day 1 of meeting with the Architect to leaving my new home 2.5 years later the experience with Collyer Construction has been amazing. The support Chris gave me through the planning and design process was second to none.
HS - Hampshire
"From our first meeting it was the can-do attitude at Collyer Construction Ltd that convinced us they were the right company for the build. Chris and the team have completed what was a complex project, with technical challenges, to make this wonderful space a reality for us".
Knowledgeable workforce who went above and beyond to deliver on a quick turnaround with a restricted budget. Offering design and build ideas as they went really added to the personal service that we received.
Mr G - Fleet
We found CCL to be high quality, knowledgeable and adaptable expert builders. We're delighted with the beautiful extension to our home. Chris, Al and team couldn't have done more to make sure our plans came to life and our expectations surpassed.  Despite the Pandemics best efforts to derail plans we got finished for Christmas 2021.
V & C - Fleet
A first class building service
Mr and Mrs M
Previous
Next